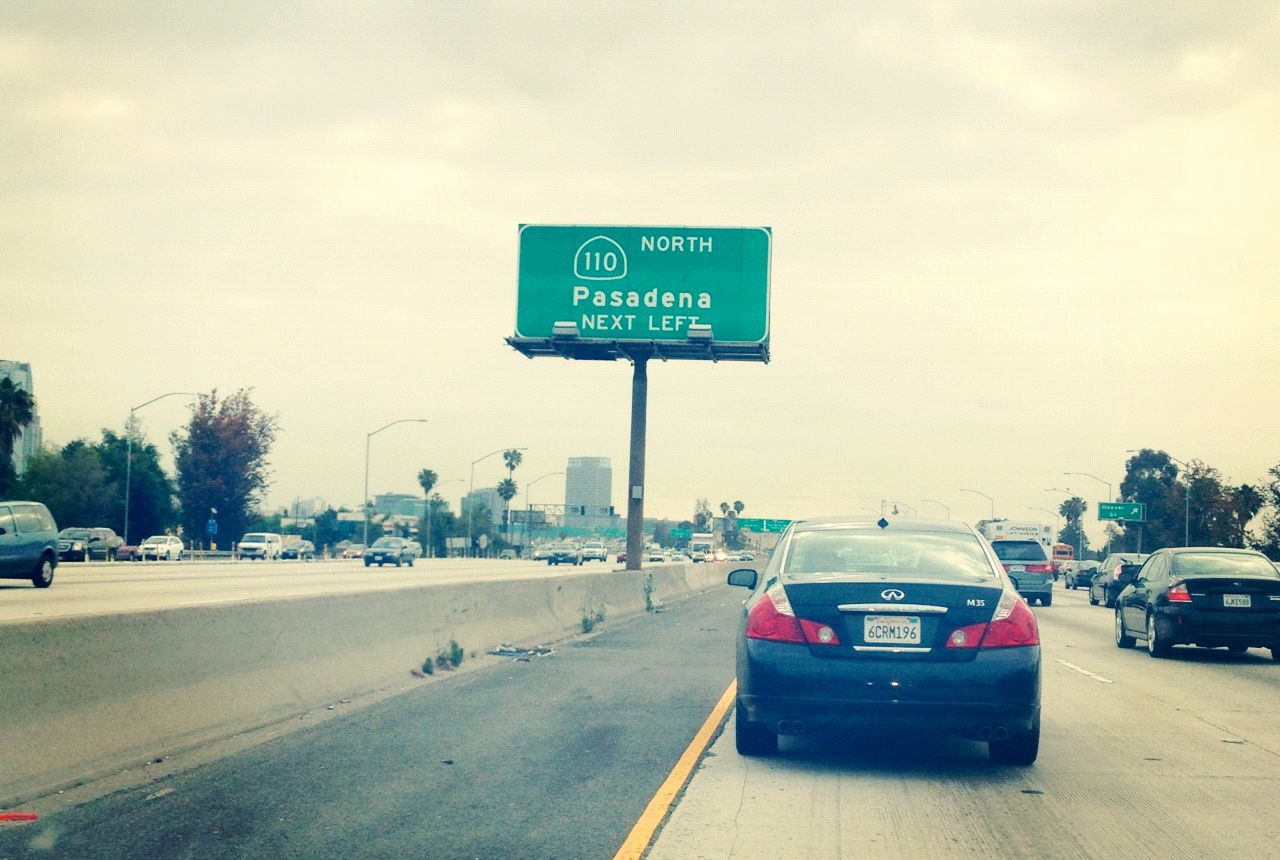 I've snuck away to Los Angeles for something like 56 hours in order to hang out on the set of my friend Will Slocombe's new movie, Pasadena. Will is one of the most talented and hard-working artists that I know; there's a lot of so-called "filmmakers" out here in L.A., but Will keeps plugging away, pounding the pavement, and getting movies made.  I would recommend that everyone watch the entirety of his web series RECEPTION if you want to get some insight into his brilliance in combining funny + sad (or if you just want an entertaining way to spend 20 minutes).
Pasadena stars no less a titan than Peter Bogdanavich, and let me tell you, this is a command performance.  This will be the second of Will's pictures that I've scored, and I already know it's going to be much harder, because it walks a very fine dramedic tightrope.  The emotional content of each and every scene has to be perfectly calibrated.  I'm thinking flutes.
While we're on the subject of me being in L.A., we also need to talk about my friend Caitlin, not just because she's another fascinating, successful person, but because her apartment, in which she has so generously allowed me to stay while she's gone, is one of the most fastidiously curated living spaces I've ever encountered.
Caitlin's life is centered around Death.  She works as a funeral director, but in her free time she's an internet celebrity and bloggeuse.  I think the overarching thesis of Caitlin's life and work is that since we're all going to die, it's probably better that we understand death and develop a healthy attitude towards it rather than relying on the collection of irrational fears our society has foisted upon us.  People spend a lot of money to keep the very idea of death at bay, and the funeral industry reaps the benefits from our psychoses.
But anyway, back to Caitlin's apartment, it's pretty incredible what she's done with the place.  Every available inch is filled with the photos, mementos, or very remains of someone who is no longer with us (there are at least two human skulls, one alligator skull and a large trophy bust of a deer scattered throughout her apartment.)
There are also several things that seem like they could kill me, including a variety of talismans and religious icons, a snake, and this cat, who I think is a cross between a Siamese and a vampire bat (and who, let the record show, just farted and promptly left the room.)
It should come as no surprise that last night I had a riveting, all-night long dream about the zombie apocalypse.
Tonight I'll get to catch an echt-Rattelian program at the LA Phil consisting of Ligeti's Atmosphères, the Act I prelude from Lohengrin, Mahler's Rückert-Lieder and Bruckner 9.  Then back to Cincinnati first thing tomorrow where it will all of a sudden be crazytown due to this wild extravaganza called the May Festival, after which I may be embracing death more than ever!