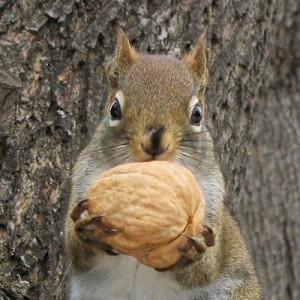 Editor's note from the first edition (State Music Publishing House, Moscow, 1938) of Prokofiev's 2nd Suite from Romeo and Juliette:
The "maracas" (6th movement), originally from Cuba, consist of two walnuts hollowed and dried, and then packed with grains.  This instrument is used for playing rhumba (jazz).  A box filled with many nails can be substituted for the maracas.
An open response to the Editor:
No, it certainly can't.  Might I recommend that the next time you are dancing the rhumba or any other (jazz) number, you kindly take the aforementioned box of nails and beat it against your skull?  Oh, and would you please send me some Gargantuan Russian Walnuts while you're at it?  I'm feeling a bit peckish.
Is this your tempoo?  Tooo Slooow…