Look, I've hesitated to write about my obsession with Martha Stewart's instagram up until now because it just doesn't seem like something a serious composer/conductor should admit to (much less a 31-year-old man period) but she just dropped 3 pictures that perfectly encapsulate the main categories of her online persona. It's like she was begging me to provide the commentary.
#1: Poorly Lit Pictures (nothing a flash can't solve!) of Expensive Food at Upscale Restaurants that Make the Food Look Disgusting
For those who like this, I created an entire Pinterest board devoted to Martha's forays into food photography.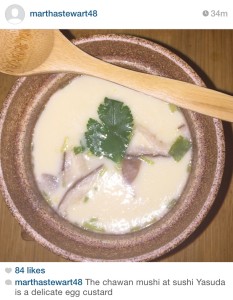 This post is also part of a bonus category:Â Unintentional Poetry. (Martha frequently flirts with the haiku.)
#2: Selfies with Celebrities Who Seem Like They Should Be Way Outside Her Social Sphere (which I presume includes only Charlie Rose and Michael Bloomberg)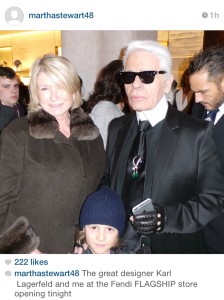 #3: Martha Doing the Domestic Goddess Thing We Know & Love Her For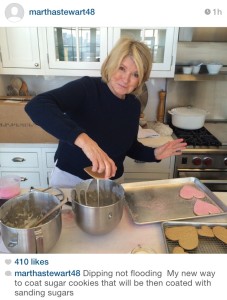 accompanied here by outlandish claims to innovation. Who ever heard of "flooding" a cookie in the first place?
Now anybody who follows me on twitter knows that I frequently retweet her (you're welcome), and I love her instagram for the same reason: Martha does not give a FUCK.  Homegirl's done Time, and she's not about to waste the rest of her life punctuating and capitalizing. For someone so wealthy and so prominent, it's refreshing to see an online presence that hasn't been totally manicured and by her PR lackey.
OK, the well is deep and I could go on for hours, but here's one last little bon-bon. Pay attention to the time stamps.
Martha went to the opera one night and had a meal 2 hours before it started: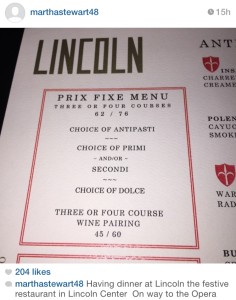 In between her meal and the opera, THIS IS WHAT SHE POSTED: