Just back from the Island Nation of Japan. Three interesting things that came up while I was out:
1) You can watch the entirety of the 2009 Malko Conducting Competition here.  It makes for fascinating viewing, round by round.
2) John von Rhein weighs in on orchestral economics (particularly those of the Chicago Symphony) and recommends that conductors as well as musicians put caps on their salaries in 2011.  The subject of top-level salaries in classical music is something that I'm sure musicians at all levels have pondered at one point or another.
The thing is, I think von Rhein may have a point, but I think it's for all the wrong reasons.
In one sense, it seems that orchestra unions are bleeding their parent organizations dry by insisting on such high salaries for their players.  The counter argument is that these musicians are just as highly trained and specialized as their colleagues in other fields, and they often have to make huge sacrifices to afford a high quality instrument (string players in particular may have to invest hundreds of thousands of dollars for their equipment).
Musicians often point to the bloated number of administrative staff and their respective salaries in some of these organizations.  This may be worth investigation as well.  As to the question of conductors, it does seem like some of these salaries are awfully high — especially considering that most music directors of the biggies conduct only 12 weeks of the season.  Is that really worth $1.5 million (in the case of the NY Phil)?
Hard to say… I guess they're paying it, so somebody must think that's what it's worth.  A high profile conductor adds caché to an orchestra, and public knowledge of his impressive salary may help add to that allure among certain sections of the audience.
To me, the question ought to come down to the market itself, but that never happens in the world of high-profile arts organizations.
What I particularly dislike about JvR's article is that he sees fit to dole out specific advice to the management of the CSO.  The balance sheet of a multi-million dollar organization like the CSO is necessarily complex, and I doubt that Herr von Rhein is familiar with all the details.  In fact, I even overheard Deborah Card, president of the CSO, respond to JvR in the following words: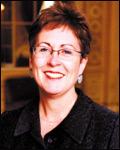 "Look, I've got certain information, certain things have come to light, and uh, has it ever occurred to you, man, that given the nature of all this new shit, that, uh, instead of running around blaming me, that this whole thing might just be, not, you know, not just such a simple, but uh, you know –"
As such, I don't think it's part of his job as a music critic to publicly offer financial advice to the groups that he covers.  Plus, if John Boy thinks that he's adding something novel to this particular debate, he may want to look over Peter Dobrin's article from two months ago.
3) This video begs to be watched: