Some thoughts on Los Abrazos Rotos ("Broken Embraces") and Nine, two movies that I happen to have seen recently: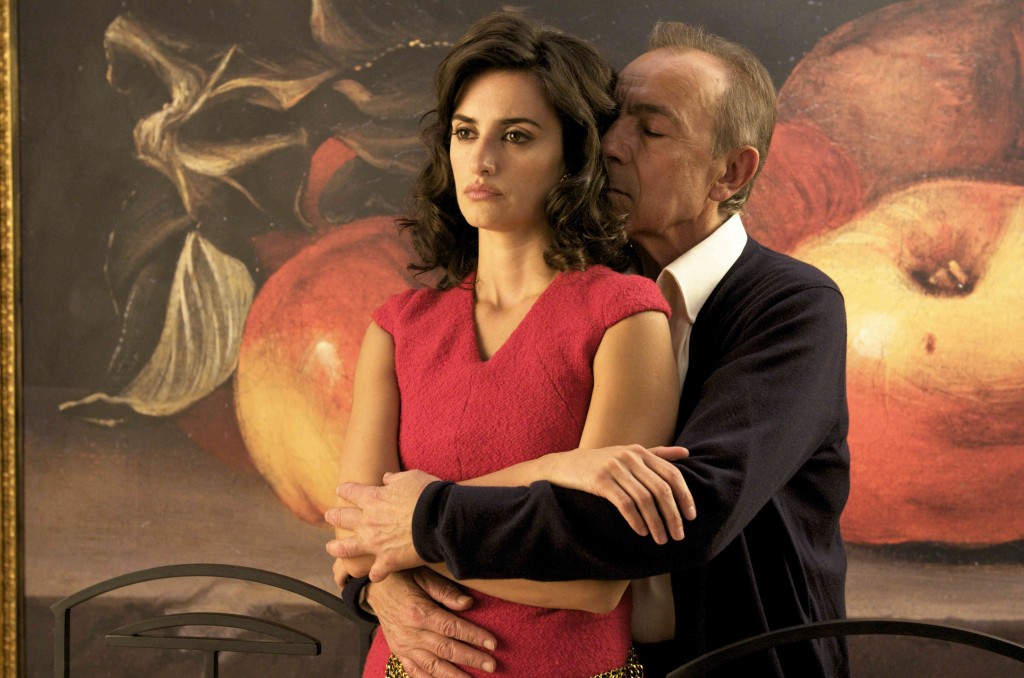 I had been wanting to see Los Abrazos since like 2008, or whenever it was listed on Wikipedia as Pedro Almodòvar's new project. That little wikiblurb was so enticing, because it promised both an homage to American noir and another start turn for Penelope Cruz.  I followed the progressive openings of the film as it made waves in Spain, France, across Europe and seemingly everywhere else except the US, my anticipation mounting and my expectations reaching monumental proportions.  By the time I finally got to see it, the movie actual move itself could only be a disappointment because it could never live up to the masterpiece that I had created in my mind.
And yet, it did.  This might be my favorite Almodòvar film, but I think I say that after every one that I watch.  But seriously, this one has everything you want from the man, from the luscious color palette to the engrossing plot twists and characterization to the near constant dialogue with cinematic history (including the history of Almodòvar's own films!).
Plus it's a killer score, which I already mentioned in an earlier post.  But now, just for the sake of comparison let's look at Abrazos v. Inglorious Basterds, the two most recent offerings by two of the cinema world's supposedly great auteurs.  Juxtaposed thus, it just becomes so obvious that Pedro is the way more serious filmmaker than Quentin Tarantino.  And I don't just mean that his films are "serious" and Quentin's are not – certainly both have aspects of humor and gravitas.  What I mean is that for two writer/directors who load their works with cinematic references, Pedro is the one able to seamlessly interweave his commentaries into the structure of the film, whereas Quentin handles the whole meta level with total heavy-handedness.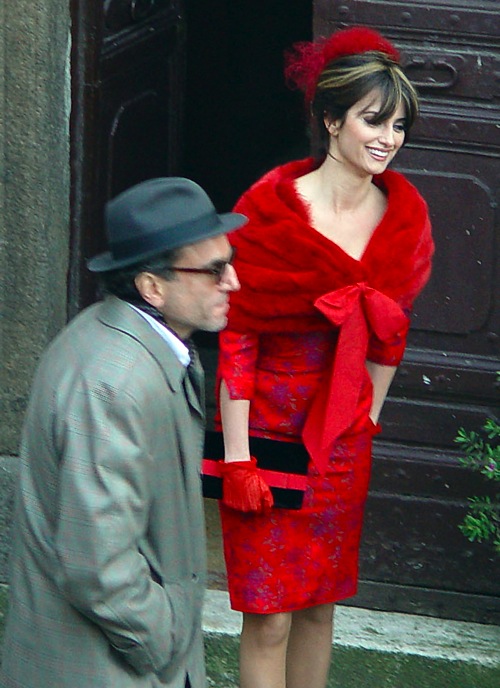 As for Nine, let's just say thanks to Maury Yeston and Rob Marshall for making something not only palatable but actually ENTERTAINING out of Fellini's 8 1/2.  Only the most extremely loyal of readers will know that I do not much go in for that particular film.  But when you mix in some peppy songs and a little pornographic choreography (,and of course stir,) the whole thing really comes to life!  Who knew?  Anyway, Penelope Cruz continues to amaze: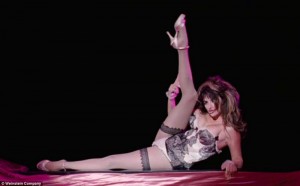 PLUS, the editing of Nine by Marshall & co. was featured on a very special episode of Barefoot Contessa.  Who wouldn't like that?
---
In other news, relating more to me than to Penelope Cruz, rumors are flying that the Cleveland Orchestra, which is (was?) scheduled to come to my school is going on strike.  For us students down in Bloomington, this comes as a rather perplexing turn of events, since the general student attitude is that any musician who has a "real job" ought to hold onto it for dear life.
This is just a guess, but I suspect that it's probably the old-timers in the orchestra who oppose the contract that's on the table right now (5% salary reduction this year, restored next year, 2.5% increase in two years).  Back in the Szell days, Cleveland took an immense civic pride in its orchestra and treated the musicians as minor celebrities, certainly a rare thing for orchestra players.  It's conceivable that anyone who lived through that period might be unwilling to face up to current social and economic realities.  But what a shame that they would have to deprive a hard-working bunch of student musicians of their expertise and inspiration.
Supposedly, we'll find out late tonight or early tomorrow whether or not they actually plan to come (the rumor mill has it that they won't), but either way, the whole affair leaves me with a sour taste.
PLUS, they'd also be depriving us of a chance to hear Thomas Adès' Violin Concerto, which is I think one of the greatest pieces of the past decade.