Bernstein, excerpt from Candide Overture
IU Lab Orchestra, April 30, 2010
Just a reading session for fun. I <3 LENNY!!!!
Haydn Sinfonia Concertante
1st movement
Danbi Um, violin
Daniel Lelchuk, cello
Younjoo Lee, oboe
Jung-Tzu Lin, bassoon
IU Ad Hoc orchestra Ensemble from Feb. 21, 2010
From my conducting master's recital at Indiana University: Sibelius 2nd Symphony, 1st movement.  A conducting recital at IU is an altogether strange event – logistical concerns prevent student conductors from using an actual hall for these recitals, so they kind of blur the boundaries between a performance and a dress rehearsal.
More videos on my YouTube channel.
Stravinsky Octet from a chamber concert at the Pierre Monteux School. This is the end of the 1st movement 'Sinfonia' and the better part of the 2nd movement 'Tema con Variazione'.
The players:
I-Yun Tu, flute
Ryan Leonard, clarinet
Heather MacLean and Daniel Curtis, bassoons
Felipe Rodriguez and Kyle Unruh, trumpets
Andrew Sharkey, trombone
Russ Zokaites, bass trombone
---
Photos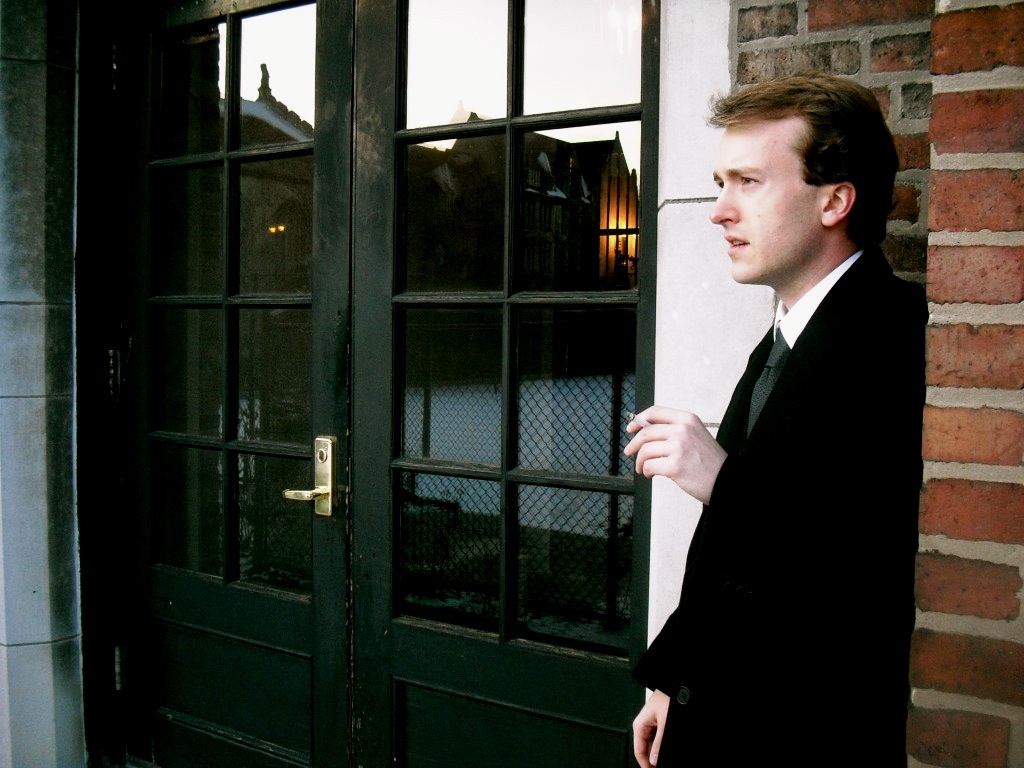 I don't actually smoke, but I do have a theory that all musicians should be photographed smoking.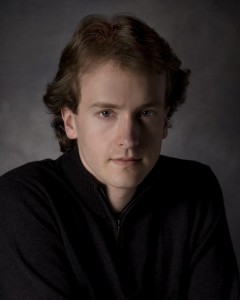 Intense head shot intensely in need of some kind of hair product.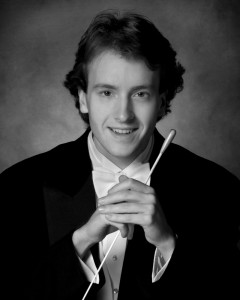 Highly goofy formal head shot.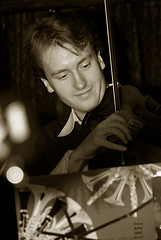 A rare shot of me playing the viola (courtesy the Dead Superheroes Orchestra website)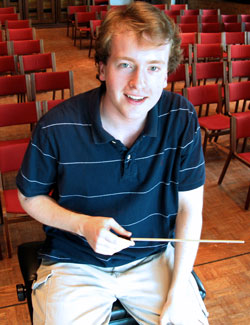 Me, with chairs.
In the Quadrangle Club – my natural habitat – with the ravishing Sara Stern.